Market Cipher is one one of the most well known indicators for trading crypto, forex and other assets, however can you get it for free?
The Cost of Market Cipher
The Market Cipher indicator is a premium indicator which typically costs a pretty penny of around $400 for a yearly membership and over $1,000 for a lifetime membership. These prices occasionally change on the website however this is the listed price on the website.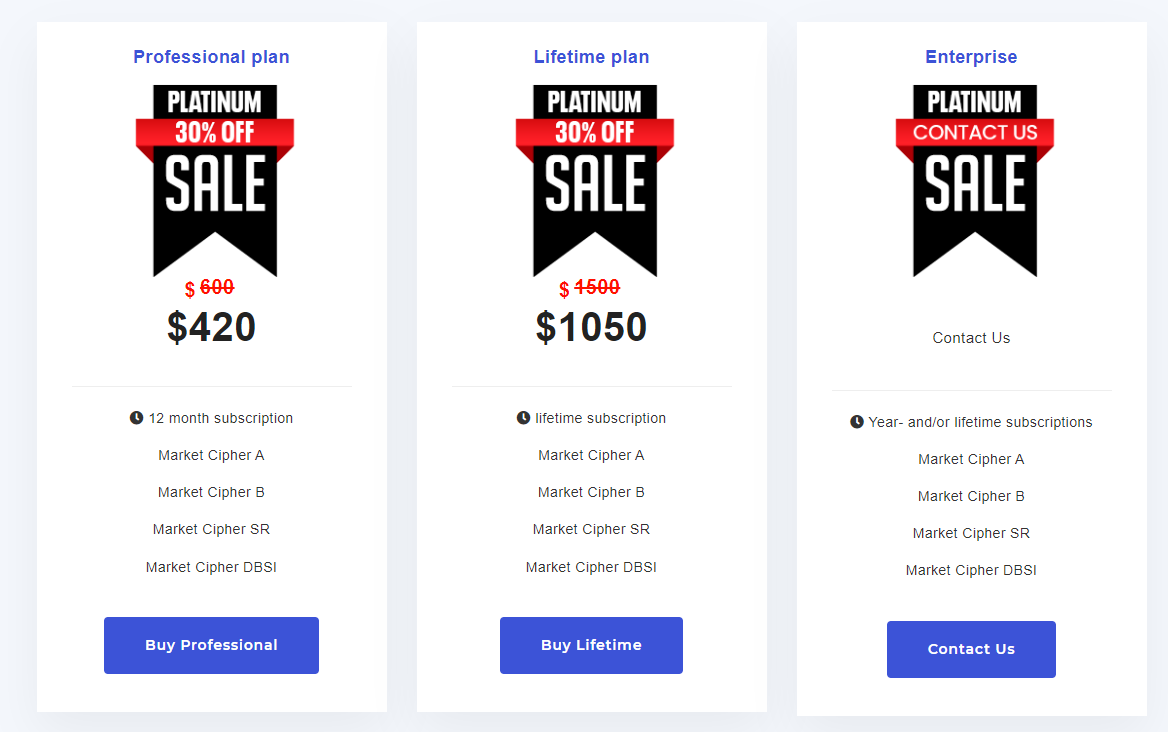 This cost can be prohibitive and leads people to wonder if there is a way to get access to this indicator for free.

There is only one way to obtain Market Cipher for free and that is by winning occasional giveaways and contests hosted by official Market Cipher channels and founder Crypto Face's livestreams where you can win a yearly or lifetime membership.
There are people online who claim to be able to give you access to Market Cipher for free via a download, however this is almost certainly a scam. Since Market Cipher is not a download but instead an invite only indicator script which is run on TradingView, making it very hard to pirate.
Anyone claiming to offer a "free download" is likely trying to install a virus on your computer and should be avoided.
Getting Market Cipher for Cheaper
A far more reliable option is getting Market Cipher at a discounted cost, fortunately there are consistent ways to get this indicator at a bargain.
One option is waiting for seasonal deals where a sitewide discount is applied for a limited time, the option is using a coupon code at checkout.
We have a special 15% discount coupon code when buying Market Cipher.
USE CODE ZERO20 AT CHECKOUT FOR 15% OFF