Market Cipher Review In 2023
There are many indicators in the crypto space that claim to be able to show you the various signals to help make you enter a long or short. However Market Cipher has various advantages compared to other indicators on the market that should interest anyone that is interested in increasing their crypto portfolio or looking to day trade. This is our review of the Market Cipher indicator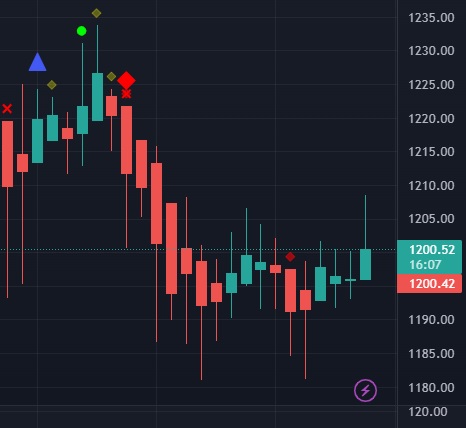 How Reliable Is Market Cipher?
If you know about Market Cipher you probably have heard about it from the developer and cryptocurrency trader Crypto Face. If you watch his content or have taken his guide on the basic strategy on how to use the indicator.

Market Cipher basic strategy revolves around the following points.


Find a bullish or bearish anchor and trigger wave
Find money flow curving upward or downward
Find bullish or bearish divergence
Exit following the previous signals but in reverse

After back testing the basic strategy on the 4 hour chart, we have found that the indicator makes profit in over 80% trades with the P&L averaging at +8% per trade without leverage out of a sample size of 50 trades across Bitcoin, Ethereum and BNB.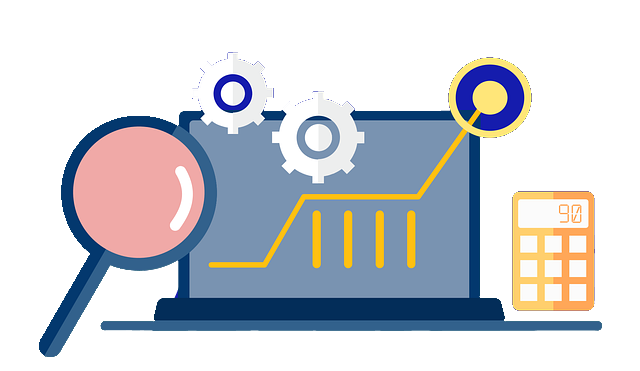 Market Cipher A is an EMA ribbon of a total of 8 EMAs that change from blue during a bull market and white during a bear market. These lines intersecting are very strong indications so it produces symbols above the wicks and candles to let you know the idea of the upcoming trend. Market Cipher A is designed to easily present macro trends before they happen.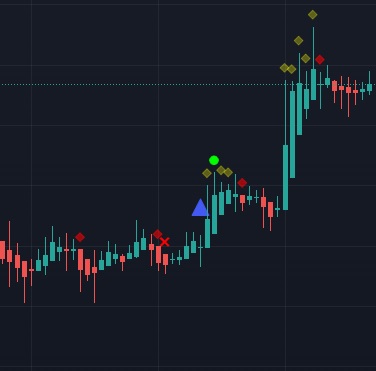 Market Cipher B is the main attraction to Market Cipher and gives you an all inclusive oscillator at the bottom of your screen. It combines five algorithms (Some well known, some secret) that have been developed for optimal analysis and results when trading. When all of the algorithms come to an agreement Market Cipher B will print a "green dot" which will let you know a good time for an entry, the converse happens with bearish signals producing a "red dot". Market Cipher B also comes with a money flow projection.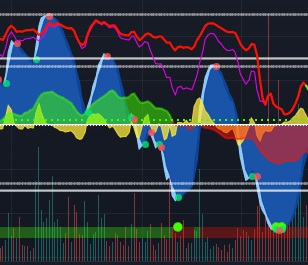 Market Cipher Support and Resistance is a day trading strategy that is built specifically for the hourly timeframe and under. It heavily includes horizontal supports and resistances.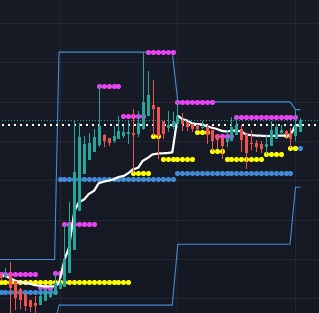 Market Cipher Dual Band Strength Index is a momentum indicator which scores a candle or wick from -5 to 34 score to interpret the strength of these signals. If a symbol is printed on Market Cipher A the Market Cipher DBSI will tell you how strong or weak that symbol is as not all symbols on Market Cipher are of the same potency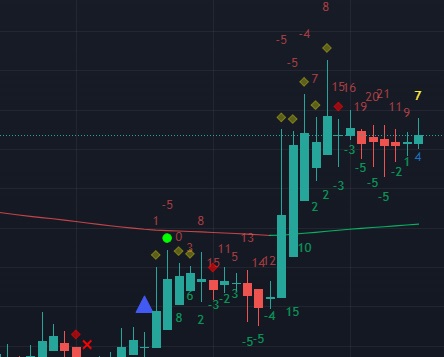 USE CODE ZERO20 FOR 15% OFF